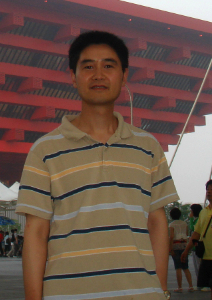 Associate Professor, Information Systems
Zhiyuan Chen is an Associate Professor in UMBC's Information Systems Department. He has taught courses including Introduction to Database Design, Advanced Database Projects, and Technical and Policy Issues of Privacy. Before coming to UMBC in 2004, he was a post-doc at Microsoft Research.
Chen's research covers the areas of privacy preserving data mining and data management, data exploration and navigation, and semantic-based search and data integration using semantic networks. He holds a Ph.D. in Computer Science from Cornell University.
Research Projects
A Privacy-Preserving Framework for Distance-Based Mining
From 2007-2012, Dr. Chen and Dr. Gangopadhyay in the IS department received a $449,654 research award from  NSF to investigate privacy preserving methods that can ensure privacy protection with provable guarantees, and at the same time allow accurate mining of privatized data using distance-based mining methods.

Contact
Office: ITE 404J
Phone: 410-455-8833
E-mail: zchen@umbc.edu